Why Software Customization Is More Important Than You Think
"It is certainly difficult to get the first breakthrough of acquiring a client in a cut-throat competitive business world, but it is definitely even more difficult to retain the client and keep it professionally satisfied", a wise man once said. Well, this seems quite relevant.
Undoubtedly, you're expanding business needs software which caters to your specific business requirements. Businesses seek to grab every opportunity which would enhance their exposure in the marketplace and increase customer satisfaction without exhausting many resources. However, off-the-shell software might save you a few pennies but it will definitely fall short of meeting your specific demands. Also, it has a lot of features which may be of no use for your business. And the quandary persists. Here the role of software customization comes into play.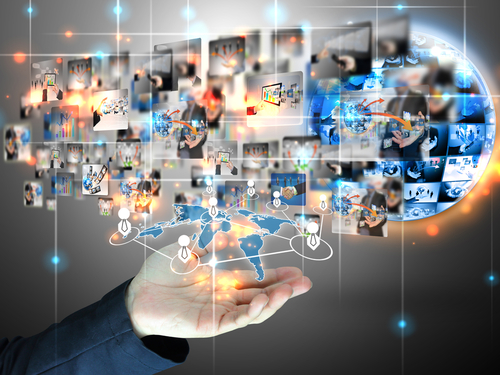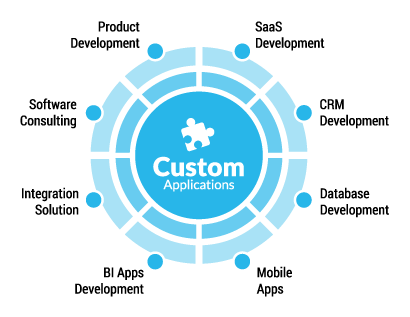 When we talk about software customization, it is not about only development. It's about diving deep into the business requirements, understand it and then give it a final shape. There is a misconception about the development cost and time. Custom software development is neither expensive nor consuming.
Custom software is the new trend. It allows a business to digitalize in all the possible manners. Every business has varied requirements, hence a software has to be particularly designed which gratifies the needs. These are not complete software's which will fit into the needs of every business. These are well- tailored and has limited users.
ADVANTAGES
OF SOFTWARE CUSTOMIZATION
Software customization is not just developing an application, one has to delve deep into the business requirements to comprehend the needs. Here are the reasons why one should prefer custom software over off-the-shell software's and software customization is more important than you think.
1. BUSINESS WORLD IS COMPETITIVE
Running a business is not easy. You also know how difficult it is to survive in the business world if you don't have the appropriate resource. For instance; the inclination towards online shopping was the major reason of shut down for several retail and wholesale shops.
Just as eCommerce diminished the value of physical stores, your competitors may bring you down if you don;t get adaptive with the technology. Business is based on a simple principle- "Survival of the fittest". If your business is not adaptable, it won't survive the competition. Zomato, Swiggy, Foodpanda are the biggest competitors of each other but still they compete since they are adaptive with technology. Thus, building a custom software not only streamlines the business but also helps you edge over the competitors.
2. CYBER SECURITY
Cybercrimes have seen a remarkable increase these days. However, off-the-shell software's do offer security measure but still there are chances of data stealing since cloud servers are not safe from hackers. But, when it comes to the custom software, the developers use such complex algorithms which are difficult to break by the hackers. Moreover, as the technology is advancing, security features are getting enhanced day by day.
3. DEVELOPMENT TIME & COST
There are various organizations especially the small business entrepreneurs who believe that it imbibes a lot of time and cost to develop a tailored software solution. Yes, the development of such software consumes time and money but it varies between requirements, features, and technology. For instance; an organisation wants to develop a software for file synchronization. The development cost and time depend upon the business requirement and the software features.
No doubt off-the-shelf software is available ready in the market within your budget and thus, there is no need to invest paramount time in development Whereas in custom software development, your idea to develop a software may consume less time and cost. And, even though your idea is huge and may take an entire year for development, you can pay the developers per milestone. There are several custom software development companies which have adopted pay per milestone business model to make the payment procedure easy for vivid organizations.
4. REDUCED RISK FACTOR
By purchasing off-the-shelf software you are taking a huge risk for your business. There are numerous possibilities of losing your hard cash. First possibility can be purchasing a software from the illegal vendor just to escape from huge expense. Second, the vendor is no longer selling the company's software which you are using so now either you need to find another vendor who supplies the same software or change your business processes. Besides, it can lead to the sudden need of cash which can cause a big problem for you.
When you go for custom software development you are at low risk. The software development team dives deep in understanding your requirements, plan a result oriented strategy and the go for the development. Various software development companies follow a strict or be precise agile software development approach which helps you track the development progress and test your software during development. Being a core part of development actually, gives you a feeling have invested your money in the right place.
5. POST-DEPLOYMENT SERVICES
This services goes missing in off-the-shelf software. While purchasing this type of software solution you don't have any information about the development company, you directly deal with the vendor. Thus, you abandon your from support and maintenance services. Support and maintenance services are important to help you on understanding the software and its working. If you are a techie you may manage to understand the featuewa and functionalities once installed but what about non-techies?
Whereas you get instant support and maintenance services in custom software development. The team ensures that you have a clear idea about software flow. Thus, either the team guides you through voice call prepare a demo to assist you with all the software features and functionalities. Also the team helps you with the bug fixes and improve software quality.
6. IMPROVED BUSINESS PERFORMANCE
While running a business you always look for a software that helps you in achieving your goals and measure your growth. It may happen that off-the-shelf software may not provide the accurate results which you are looking for to set your goals and measure performance because such software(s) are developed considering the general business problems.
With custom software development this is not the case. It ensure a good business management. When you hire a custom software development company for your software project, the development team makes sure that each and every requirement is taken into account and provide you the solution that solves all the major business problems which is a roadblock to your success. Thus, using the customized software automatically improves your business performance and allows you to plan your futuristic goals relying on the data the software provides.
Need Consultation To Upgrade Your Business To A Next Level?