After you have done the barcode template, the template can be use to print bar code in AutoCount.
Logon to AutoCount Accounting, select the account book that was installed with AutoCount Print BarCode Plug-Ins.
Go to Tools > Print Bar Code,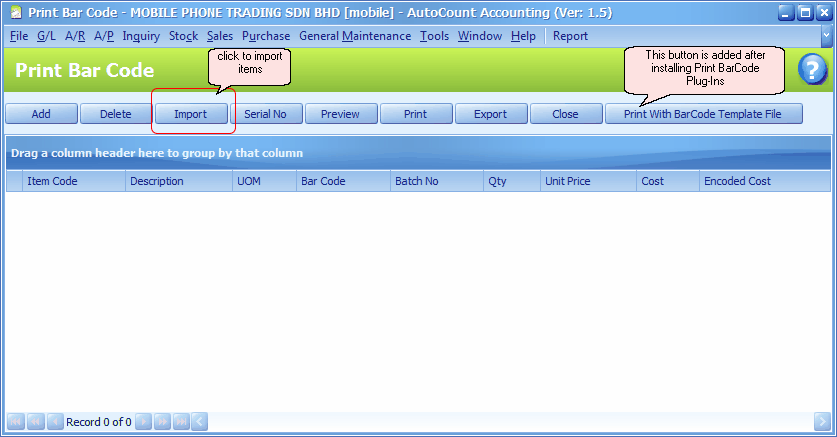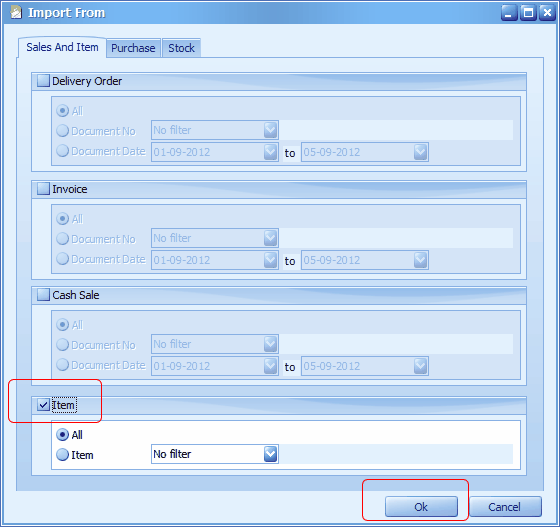 Define the items to be imported, click on OK.
The items listed are items to be involved in barcode printing later.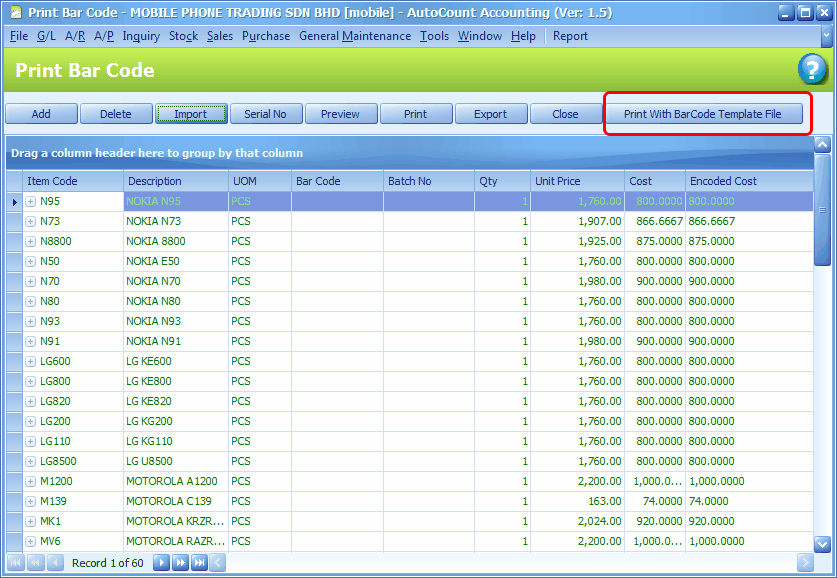 click on Print With BarCode Template File.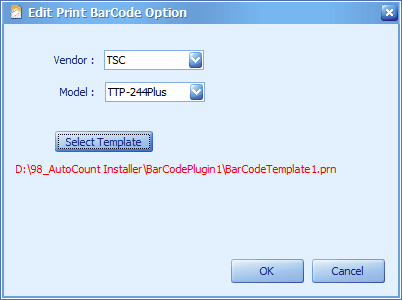 Define the vendor (brand) and model of your barcode printer.
Click on Select Template to link to the earlier saved barcode template file (in .prn)
After selected the file, it path will be displayed in red.
Click on OK.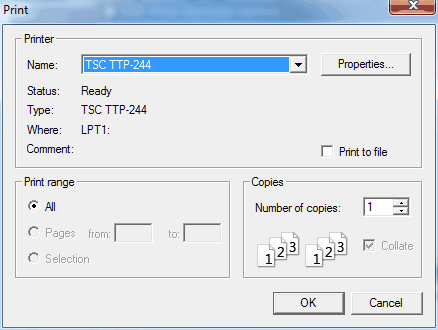 Define the printer, and now you are ready to print. Click OK will start the printing.
Contact us for a full product walkthrough